Window Treatments and Blinds in St. Charles, IL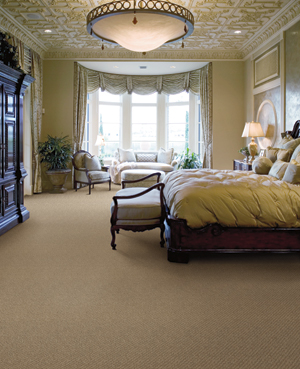 When it comes to interior design, every element has its purpose. The flooring and walls work together to establish the overall tone and ambience you wish to establish. They are the foundation on which to coordinate your furnishings and decorative accents. Add style and functionality to your remodeling efforts with window treatments and blinds in St. Charles, IL. Our flooring showroom displays a wide selection of products so you are able to establish a distinct look and feel to your flooring--and windows.


Window Treatments Are a Practical Investment
Decorative accents like drapes, curtains, and shades are more than fashion statements. They also enhance the comfort and customizability of your interior design. These additions control the amount of natural sunlight that enters your home. We all appreciate the radiance of the sun--however, too much of it brings in excessive heat and radiation, which can harm your family, flooring, and upholstery. Blinds and similar accents serve to provide instant cover, when you need it.
By providing shade on-demand, you are able to have more control over your daytime lighting, which allows you to lower your dependence on your electrical lighting. Since these fixtures block sunlight, they also help keep rooms cool and comfortable. These are measures that allow you to save energy and lighten the load on your air conditioning system. Investing in window coverings allows you to enjoy savings on your monthly energy bills.


Window Coverings for the Discerning Designer
It's your home--realize your interior designs how you want them. Our showroom sells many different window treatments that offer greater flexibility for your project. Knowledgeable consultants listen to your needs and direct you to the products that best match your preferences. With products available in a wide variety of styles and colors, your selection is limited only by your imagination. Available types on display include:
Blinds
Drapes
Curtains
Shades


Elevate Elegance with Hunter Douglas
Unify form with function with a trusted name in window dressing. Our showroom is an authorized Hunter Douglas custom blinds dealer. Hunter Douglas has become synonymous for intricate artistry and sensible efficiency. Proudly designed and manufactured in the United States, this line of products is sure to add visual appeal and functionality to any room in your home. Hunter Douglas products provide convenient light control, protection from harmful UV radiation, and even acoustic absorption. In addition, their window treatments can be motorized for quicker, easier accessibility and safety. Hands down, Hunter Douglas brings your design efforts into a new light.


Enhance Utility with Bathroom and Kitchen Window Treatments
Enhance the appeal of your favorite rooms with our bathroom window treatments and kitchen window treatments. Our selections of window coverings provide functional benefits to your home. They are also a key element to maintaining your privacy. When you invest in new coverings, you are taking sensible steps towards improving the overall comfort of your home.


Professional Assistance When You Need It
You have taken the time and effort to formulate the perfect home remodeling plan. Work with a team that is committed to delivering the results you want. Our team wants you to be completely satisfied with your investment, which is why we coordinate with local contractors to facilitate installation services. Simply ask for the assistance, and we'll find experienced and trustworthy installers to put the finishing touches on your project. After all, you deserve quality service--from start to finish.



Contact us today and get a free consultation and estimate for your new window treatments and blinds. We proudly serve customers in St. Charles, Geneva, Batavia, North Aurora, and Wayne, Illinois, as well as surrounding communities.