Luxurious Flooring in Saint Charles, IL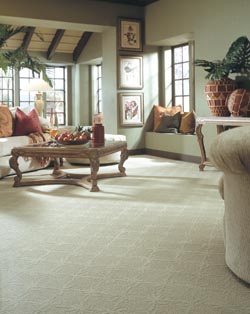 When you are looking for exceptional flooring in Saint Charles, IL, trust Family Flooring America to meet your needs. We offer a number of beautiful and cost-efficient solutions for you to easily upgrade every floor in your home. Whether you are looking for the elegant aesthetic of hardwood, the soft comfort of carpet or the modern convenience of vinyl, we have the floor products you need. Visit our showroom today to explore our vast collection of surfaces and let our team help you find the perfect new floors for your home.
Maintaining Your Surfaces
Taking care of your new floors is essential to them lasting for years, and at our flooring store, we want to help. Our team understands the importance of keeping your floors maintained and will provide you with advice on the best practices to take care of all necessary upkeep.
While most messes can be cleaned by simply mopping or vacuuming, certain materials need more thorough maintenance. For example, hardwood floors need specialized cleaning products to retain their beautiful finish. With the help of our team, you will be able to properly take care of your investment, and keep your new floors looking amazing for many years.
Picking Your New Home Flooring
Choosing the best new floors for your home is no easy task. However, at our store, we strive to make it as easy as possible. Our design experts will work with you to determine your design goals and will help you choose styles that will best fit into these goals. This way you will know that the floors you choose will complement your existing décor or how they can serve as the basis for your new design.
Additionally, we want to help make your choice even simpler by providing you with the industry's best flooring brands. This way you know that your new surfaces are made using the finest materials around.
Professionally Installed Floors
After you have selected the new surfaces for your home, let us take care of installing them. Our skilled team has the experience and tools needed to handle the installation of all the floors we offer. By using our team, you know that your new surface will look as marvelous in your home as it did in our showroom and that it will last for many years. So whether you have chosen carpet, laminate, or natural stone tile, leave your new flooring installation to our team.
Contact us when you are looking for beautiful new flooring for your next home upgrade. We proudly serve Saint Charles, Geneva, Batavia, North Aurora, and Wayne, IL, as well as the surrounding communities.