Wood-Look Tile in St. Charles, IL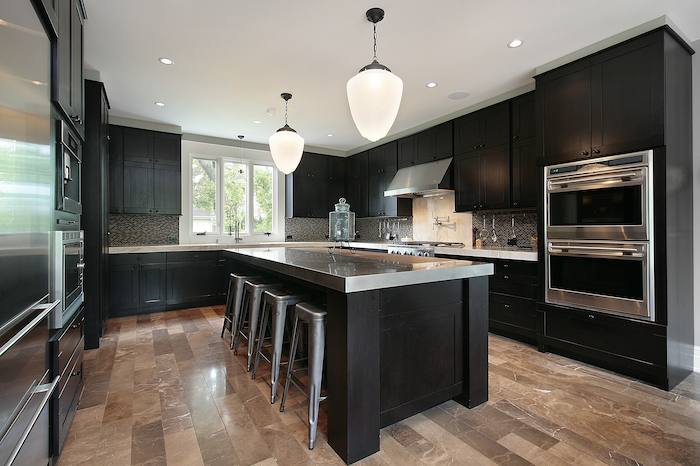 When you're struggling with wood's price tag or having to choose between it and tile, Family Flooring America has the solution. Our wood-look tile in St. Charles, IL, brings the functional benefits of tile flooring and the beauty of hardwood in one material. You and your family enjoy a sustainable floor that's so realistic it's tough to tell that you don't have the real thing, as our tile can imitate almost any kind of authentic wood. You'll find it more affordable and easier to clean with no refinishing needed. Everything about our floor is simple and convenient.
Our professionals are happy to help you select the wood-look ceramic tile that meets your lifestyle needs and design preferences. At our showroom, you can find it in greater plank widths for more versatility. Depending on what you like, you can create a uniform aesthetic throughout your home or mix and match different types and sizes. Thanks to tile's highly customizable manufacturing process, the possibilities for creative expression are boundless.
Tough Tile That Looks Like Wood
One of the safest investments you can make regarding your home is in tile flooring, especially if your house is full of active pets and kids. Tile is difficult to damage or break, offering a unique peace of mind to its owners. With the right installation, your floor could even outlive you. We can install it anywhere, inside and outside, in moisture-prone rooms and dry ones. Even in damp places, our wood grain tile can last over 30 years before replacement with little maintenance. A monthly mopping is all it takes—no special cleaning tools or products needed.
Ask us about customizing your new floor's colors, textures, tile size, and finish. We'll gladly guide you through our showroom and answer your questions about our different selections of tile and their benefits. Free consultations with room measurements are available for further design assistance at no cost to you.
Ceramic Wood Tile Is Completely Waterproof
Imagine never having to worry that your pet had an accident or someone spilled a drink. By having our floor in your house, that's exactly the case. Liquid messes are easily dealt with, and no long-term damage occurs to the floor. You get to relax and have a beautiful design at the same time, while your pets and kids get to run free and play to their hearts' content.



Contact us to learn which type of tile is right for you. We provide it to the residents of St. Charles, Geneva, Batavia, North Aurora, and Wayne, Illinois, and the neighboring areas.